Hi fellow artist,
Been a bit occupied by client work so finally had a bit of time to work on my personal stuff. So as mentioned before I started learning blender, and although I love the software there are bunch of bugs in Alpha releases. Especially those were you put lots of work and it crashes :D so I tried to do some sketches for 5 times, and every-time I seem to run is one trouble or another, but its getting much better with Beta version now. Still I have no time to do those sketches again. In any-case been working on my little spaceship.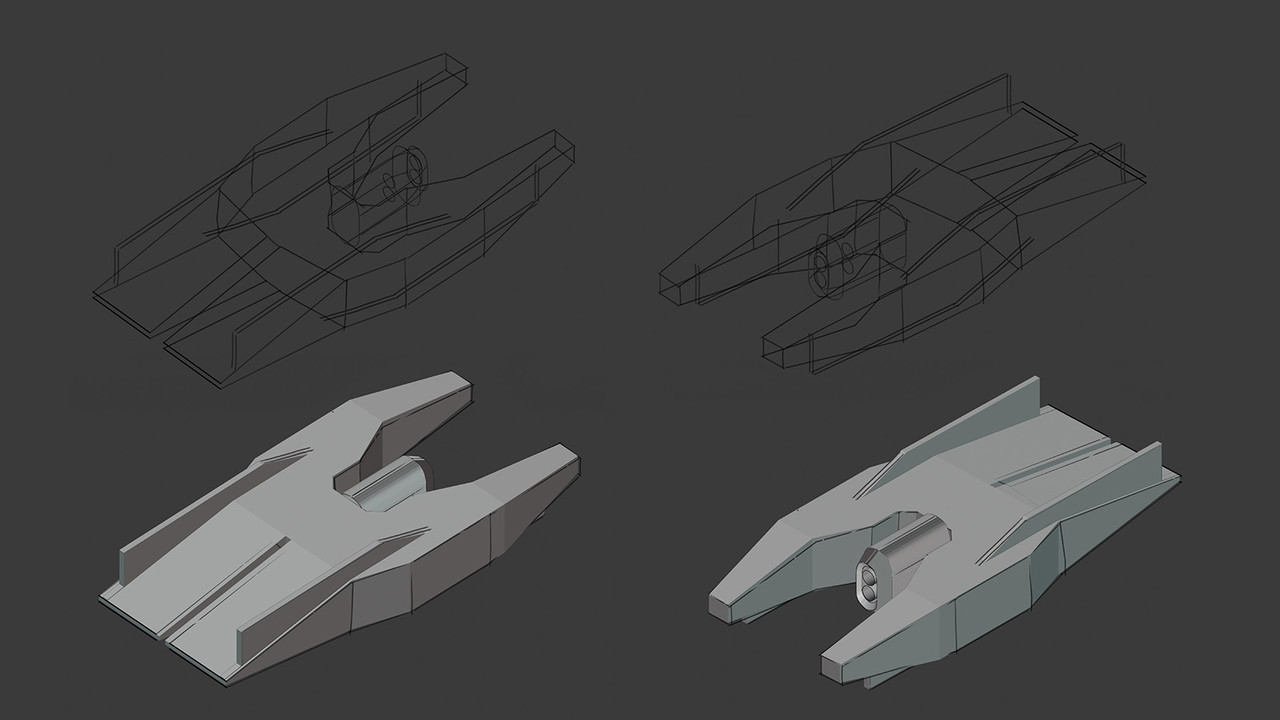 Sketch made in blender 2.8 using grease pencil following Jama's tutorials. The design is from my old piece and should be a part of images that I started with the ice planet. In any-case I found while in 2.8 alpha it was easier to export sketched bezier curves to 2.7 and them extrude them in to the geometry as you can see bellow. After I was doing grease pencil on geo in 2.8 to suggest the details but it crashed as mentioned before ( one time when I actually finished the sketch :D )
I also had time to work one of my helicopter sketches. Just the usually better render, bit of atmosphere, character placement. Still not sure if I'm done with that, as it looks boring, but maybe it has a feeling needed for the shot.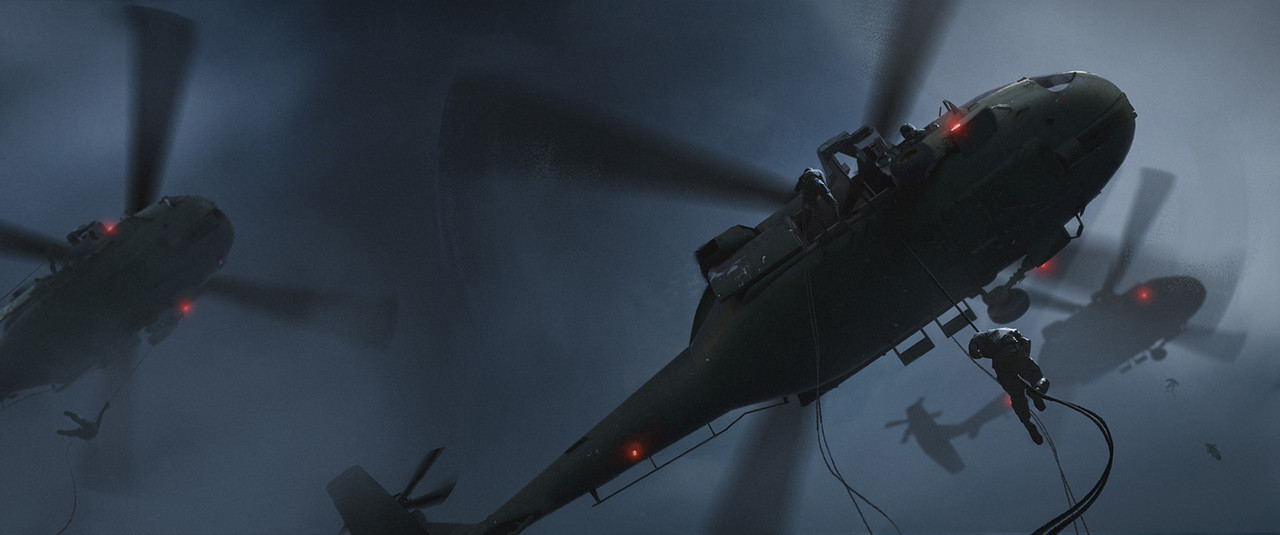 I guess that is it for now, I still going to try finish all the lets call it story shots before "officially" posting them on my Artstation, so if you are interested in progress keep an eye on the blog ;] 
As always crits and comments are welcome. 
Over and out.