Hello Readers,
And so yes day 15 is only 7 months after :D wow, I actually expected bit less. For all of you that are wondering where I disappeared in short I have been traveling for 3 months and then got swarmed with work. But now I finally see some free time light and started to get into those Jama tutorials, and boy ou boy they are fun. After experimenting a bit I decided to go with an idea I had for the Kitbash 3D competition for Warzone ( that I missed obviously :D ) so just wanted to get it out there. Combined with Jama and Juilien tutorials.  
So here some comps: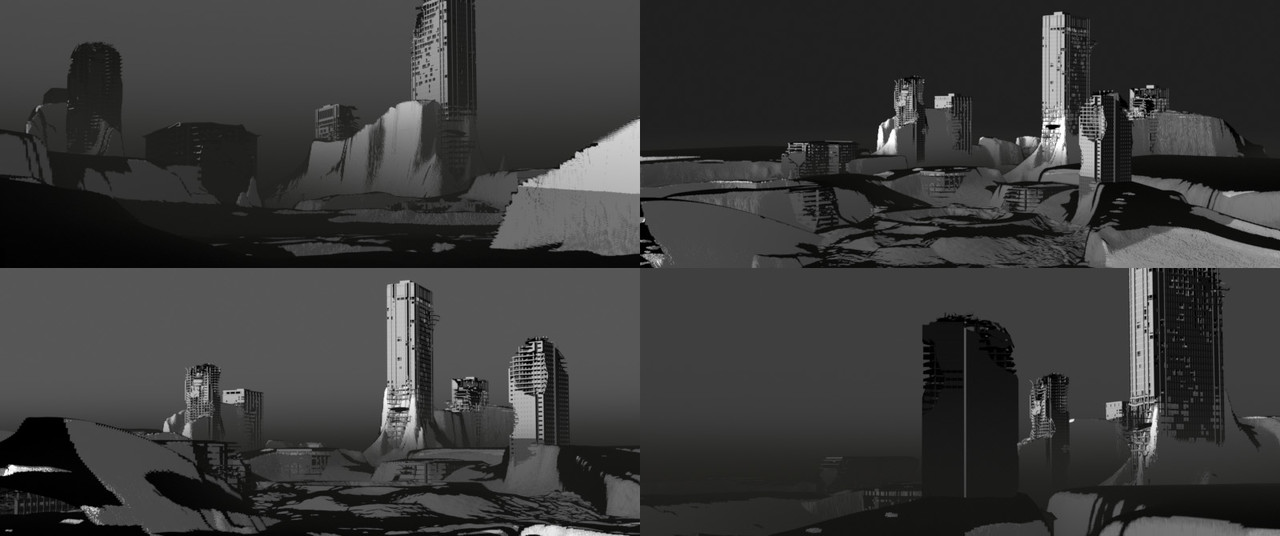 Experimented with Octanes toon shader, still not how I would like it to be but hey maybe next time. So after some discussion with my friends I decided to go with bottom right one, although I like bottom left, but where is the challenge in doing the one you like :D. My free time is limited so I don't think it will go fast but who knows maybe I'll finish it today :D ( keep dreaming he said to him self )
P.S to those who were interested to see how my previous image will go, unfortunately it will have to wait, I am on my mobile rig and don't have any of those files with me ;/
Over and out.