Howdy Ho,
So Christmas is coming and the laziness starts to kick in for some reason :D In any-case been a bit caught up with client work but now it seems I will have a bit of free time to finish my personal work. As expected I'm continuing with the Alien helicopter scenes, there are almost done :D I think. well at least some of them. This is where I am at now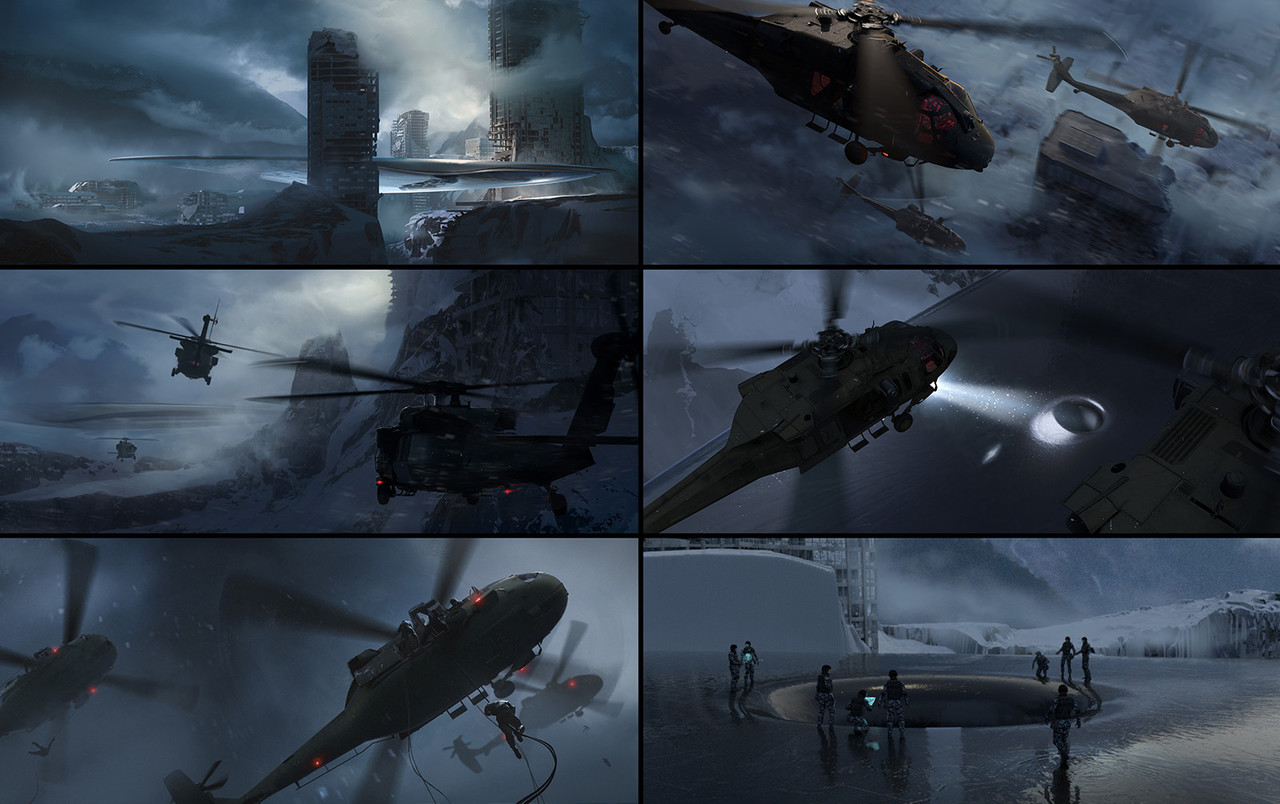 I realized that some of you expressed that you like progress shot and it seems that I been posting quite big steps, so I though I break down a bit more this image I been working on. In this case I had to replace 3D because it would not hold up on such a close up shot, so there are more steps. Hope this will be interesting for some of you.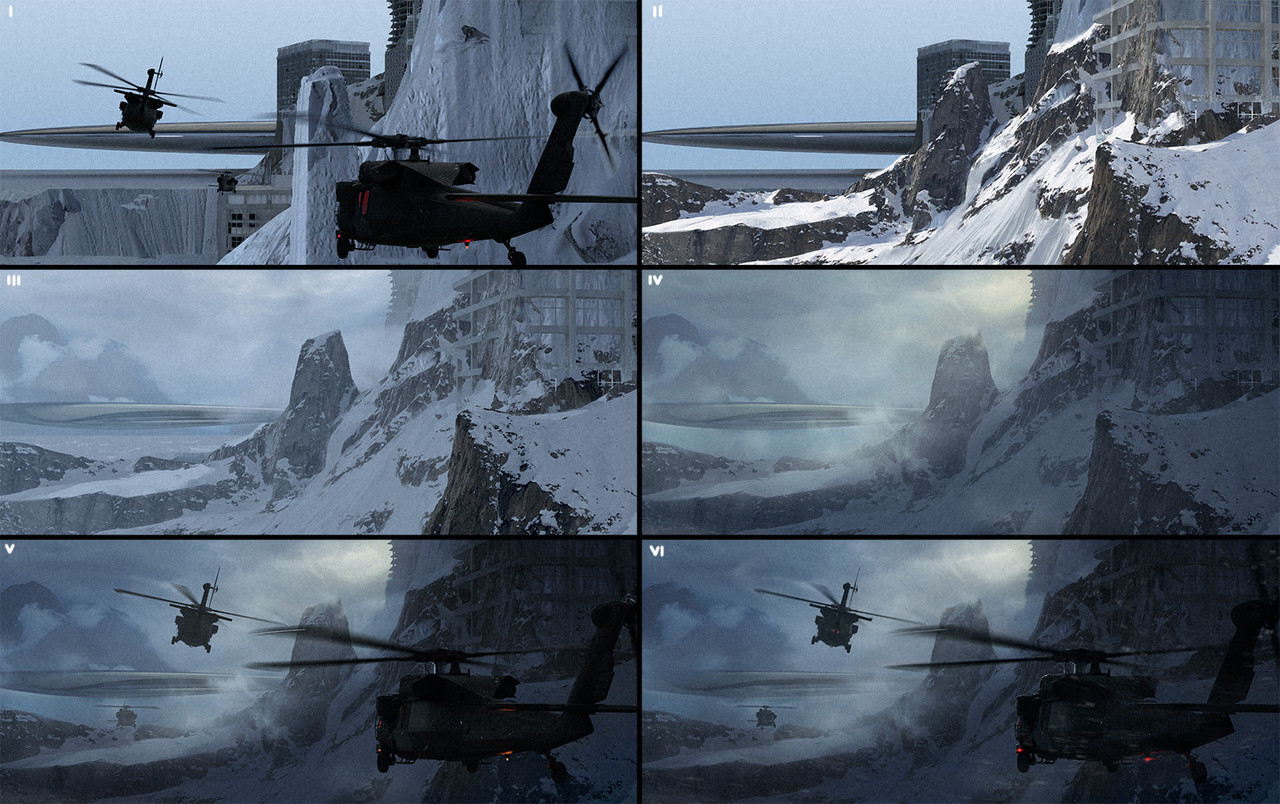 Just for additional information I used just one image of snowy mountains to make it faster and easier as they are not a focal point so I didn't want to spend too much time on them. Also I know it maybe strange to some that I don't match the colour in the begging, but sometimes I find it its much easier on the brain to to it after, its like a photo that you color correct. Plus when you have a shot that looks like been shot in S-Log you can do bunch of stuff with it ;] If you have any questions let me know.
As for my other personal piece aka spaceship I been struggling with Blender 2.8 crashing, but I think its because I'm working with MacBook ( yes yes I know, no judgment please :D ) so I went back to 2.7 that seems to be 100% stable for me and did some quick detailing suggestions. Very small progress but hey want to finis the unannounced visitor series first ;]

Thanks is it for today, thanks for reading hope it was interesting and informative for you who managed to stick with me till the end ;]
Over and out.